GeneratePress Premium is fast becoming one of the most popular independent premium WordPress themes on the market. Currently used on over 190,000 WordPress websites (source: BuiltWith, Jan 2022), GeneratePress Premium was created by Tom Usborne with speed and easy customization in mind.
If you're thinking of switching your WordPress theme to GeneratePress Premium, or using it to start a new website, you're in the right place. I'll show you some examples of how different people, blogs and businesses are using GeneratePress Premium in 2022 to create fast, functional and high-performing WordPress websites.
For each site, I'll let you know how it performs on a speed test, how GeneratePress Premium was used to design the site, and notable additional plugins being used. I'm covering a range of different types of website (personal blogs, affiliate sites, service industry, magazines etc), so you can find one that's similar to your own needs.
Let's see what GeneratePress Premium looks on some real websites!
13 GeneratePress Premium examples
1. BrandonGaille.com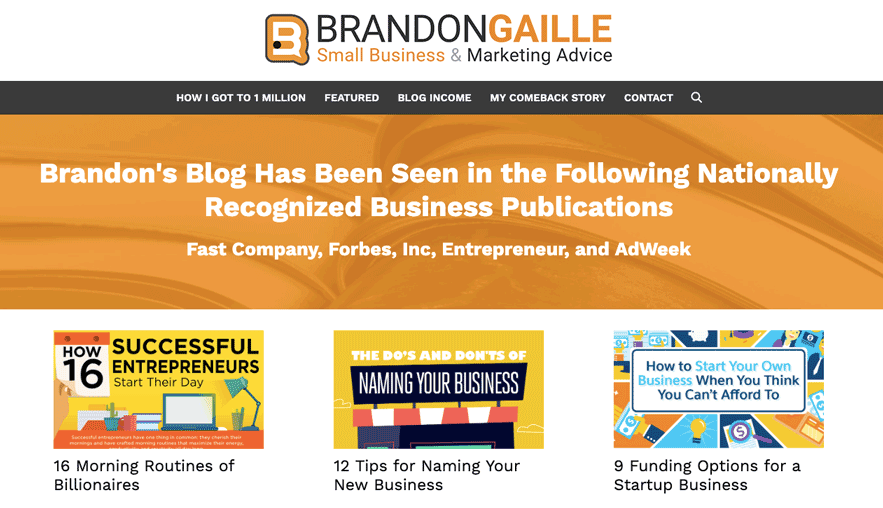 Theme: GeneratePress Premium
Plugins: Social Pug
Traffic Estimate: 1.2 million monthly pageviews
Speed:  8.4 seconds to load 11.5MB
BrandonGaille.com is hugely popular small business and marketing advice website, getting well over 1 million pageviews a month. Brandon's homepage is cleanly designed using GeneratePress Premium, with its minimalist layout and emphasis on the attractive post thumbnails.
The orange homepage banner makes good use of GeneratePress Premum's Sections module and adds necessary authority and trust to the blog.
On individual blog posts, Brandon uses the same minimalist design, with a simple right sidebar and emphasis on the content.
My only criticism of Brandon's site is that page sizes are HUGE (the home page is over 11MB), and, despite using KeyCDN, it takes time for pages to fully load all images.
2. TheTechReviewer.com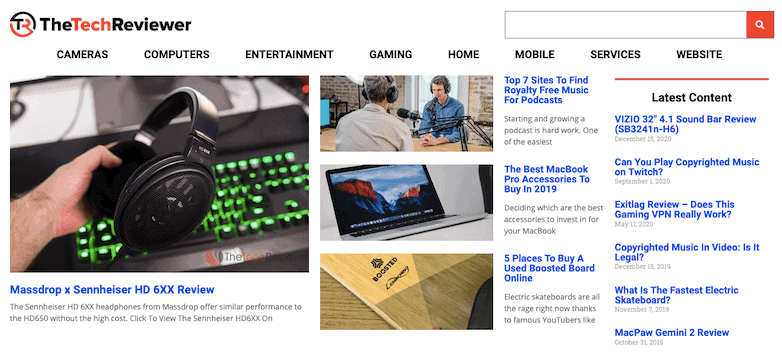 Theme: GeneratePress Premium
Plugins: Elementor
Traffic Estimate: 185,000 monthly pageviews
Speed:  2.9 seconds to load 1.4MB
TheTechReviewer.com is an affiliate content site focusing on tech-related products. It's doing very well in a competitive affiliate niche and uses GeneratePress Premium to good effect on the homepage, creating a magazine-style layout.
On individual posts, TheTechReviewer uses a simple right sidebar layout (with MediaVine ads to earn additional revenue), and a minimalist design with emphasis on the content.
Anyone wishing to use GeneratePress Premium to create a magazine WordPress site can import a demo design from the Site Library (only for premium users) to fast-track the process. The Dispatch template is a great place to start, and it can be further customized however you like.

3. BCDTravel.com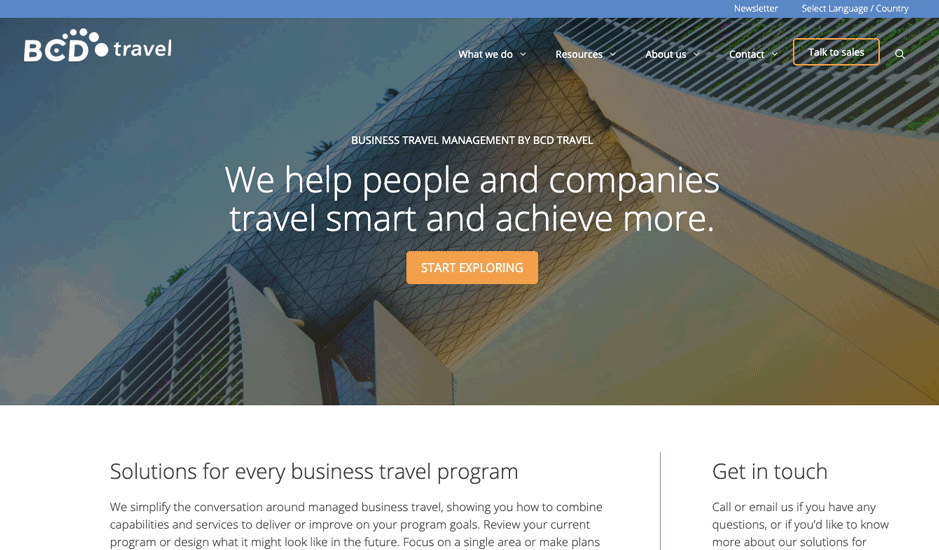 Theme: GeneratePress Premium
Plugins: WPBakery Page Builder
Traffic Estimate: 145,000 monthly pageviews
Speed:  1.3 seconds to load 920KB
BCDTravel.com is business travel management company. It's a huge site with over 15,000 pages and uses a variety of landing pages and designs to showcase their products. The thing I like most about BCDTravel is its speed. Despite images and multiple modules, the homepage has been kept to under 1MB in size and loads in just over 1.3 seconds.
BCDTravel uses GeneratePress Premium to create multiple page layouts, including attractive sections, showcasing their value propositions. If you're looking to create a site that looks similar to BCDTravel, the Catalyst demo from the Site Library will get you very close. In fact, I have a hunch that BCDTravel used it themselves as the starting point for their design.
4. TruckerCountry.com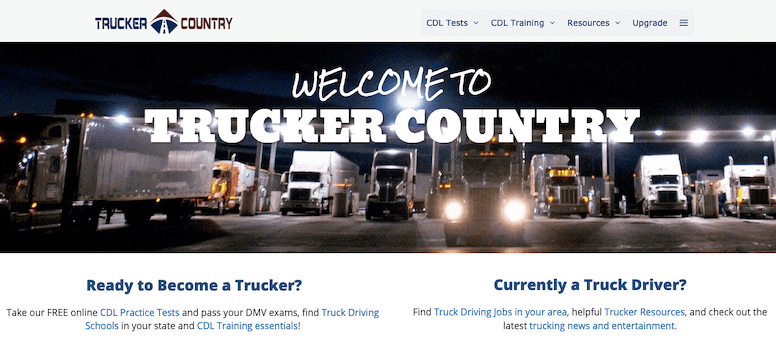 Theme: GeneratePress Premium
Plugins: Elementor
Traffic Estimate: 130,000 monthly pageviews
Speed:  4.3 seconds to load 864KB
TruckerCountry.com is a trucker resource website that drives (pun intended!) over 130,000 monthly pageviews, despite only having around 500 pages of content.
The design of TruckerCountry.com is very basic – words are clearly the most important element on the site – but it does what it needs to do. TruckerCountry does very well SEO-wise, thanks in part to its well-structured content and interlinking. GeneratePress Premium is a solid foundation for the site, and additional content is built with the Elementor plugin.
5. AlFranken.com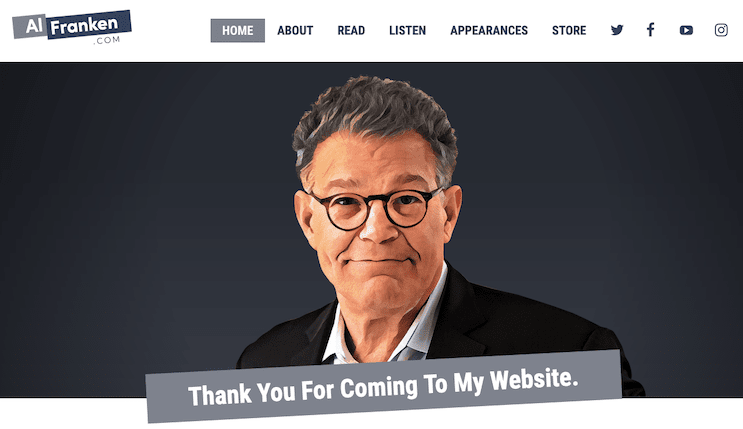 Theme: GeneratePress Premium
Plugins: WP Show Posts (also created by GeneratePress founder Tom Usbourne)
Traffic Estimate: 31,000 monthly pageviews
Speed:  2.5 seconds to load 1.9MB
AlFranken.com is the personal website of former United States Senator Al Franken. Al uses GeneratePress Premium to display different types of content in sections on the homepage: a large header image, a personal message, the latest podcast episodes, and latest blog posts.

Inner content pages use a simple single column layout (very mobile-friendly), and clean header graphics showcase the podcast. What I like most about Al's site is the footer: it uses a clean, simple 2-column layout and integrates the logo (Al's signature, which makes the site feel very personal).
If you wanted to use GeneratePress Premium on a personal brand website, the Peak layout from the Site Library is an easy place to start customizing (and I have a hunch that Al Franken used it too).
6. OhioExploration.com
Theme: GeneratePress Premium
Plugins: WP Super Cache, Gallery Bank Premium
Traffic Estimate: 10,000 monthly pageviews
Speed:  2.6 seconds to load 559KB
OhioExploration.com is the website for the Ohio Exploration Society (OES). OhioExploration really distinct from most of the sites I review – it's not commercially driven and its main purpose is to document historical and natural sites of interest, with text and copious image galleries.
OhioExploration highlights how GeneratePress Premium works well as the backbone for any fast-loading WordPress site – even inner pages with many images get high PageSpeed scores.
7. JenmanSafaris.com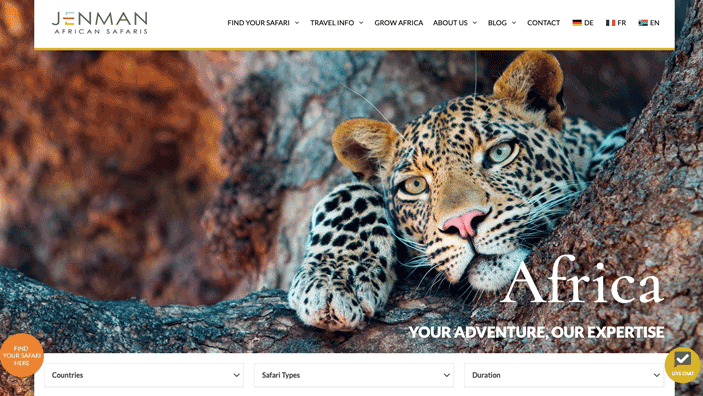 Theme: GeneratePress Premium
Plugins: WooCommerce, Product Filter for WooCommerce
Traffic Estimate: 7,000 monthly pageviews
Speed:  3.4 seconds to load 1.8MB
JenmanSafaris.com is an African safari tour operator selling high-end tour packages to customers worldwide. JenmanSafari's makes strong use of eye-catching imagery and manages to pack a lot of functionality into the homepage, with a safari finder, featured tours section and handy telephone numbers on the right sidebar.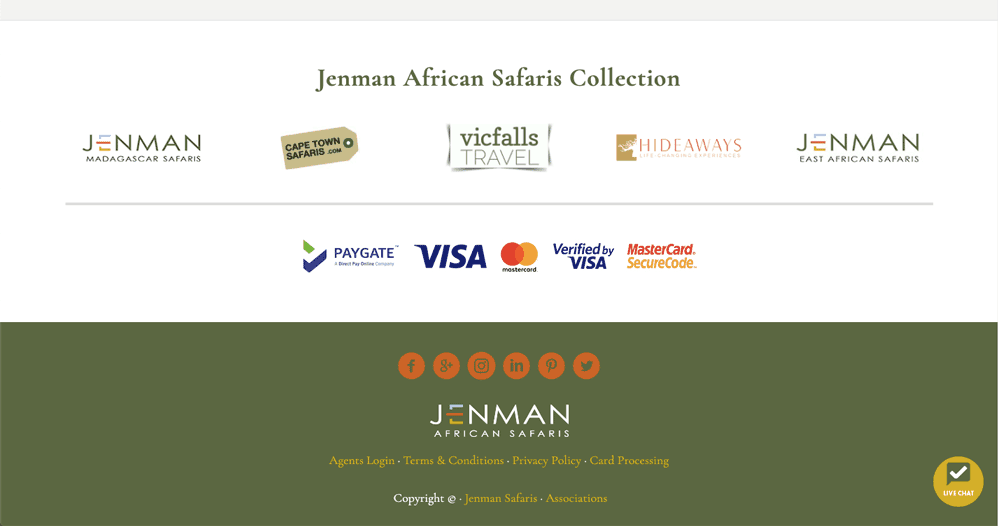 JenmanSafaris is not your typical ecommerce site, but it does use WooCommerce to power its safari listings. GeneratePress Premium is used to design the entire site, including the footer (complete with trust signals) and the product listing pages.
JennmanSafaris.com is fast and easy to navigate – no small feat for a site that relies heavily on large images.
8. TheGeekyCyclist.com
Theme: GeneratePress Premium
Plugins: Elementor
Traffic Estimate: 160,000 monthly pageviews
Speed:  3.9 seconds to load 1.3MB
TheGeekyCyclist.com is a cycling gear review affiliate website (I recently covered it in a post about successful affiliate websites). Successful is an understatement – TheGeekyCyclist has grown since I reviewed it last and now gets over 160,000 monthly pageviews with just over 100 pages of content. Amazing.
In terms of design, TheGeekyCyclist puts GeneratePress Premium to excellent use, building on the Target layout in the Site Library. The layout is minimalist and content-focused, with single column posts and large images. Speed-wise, TheGeekyCyclist does ok, but could benefit from caching to further reduce loading times.
9. FastBus.ie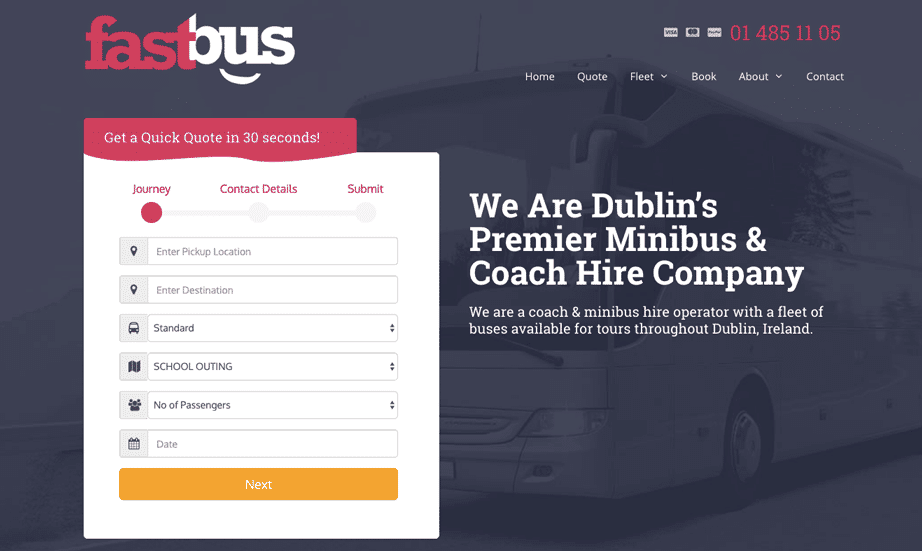 Theme: GeneratePress Premium
Plugins: WP Super Cache
Traffic Estimate: unknown
Speed:  1.4 seconds to load 1.3MB
FastBus.ie is a minibus and coach hire company based in Dublin, Ireland. FastBus has been designed very nicely using the GeneratePress Premium theme, using a simple, clear layout that leads visitors to the contact them or request a quote.

FastBus is also, as its name suggests, fast-loading, which is very impressive for a well-designed WordPress site that relies on images and quote widgets. Overall, it's a functional site with a very professional look and feel.
10. AskLeo.com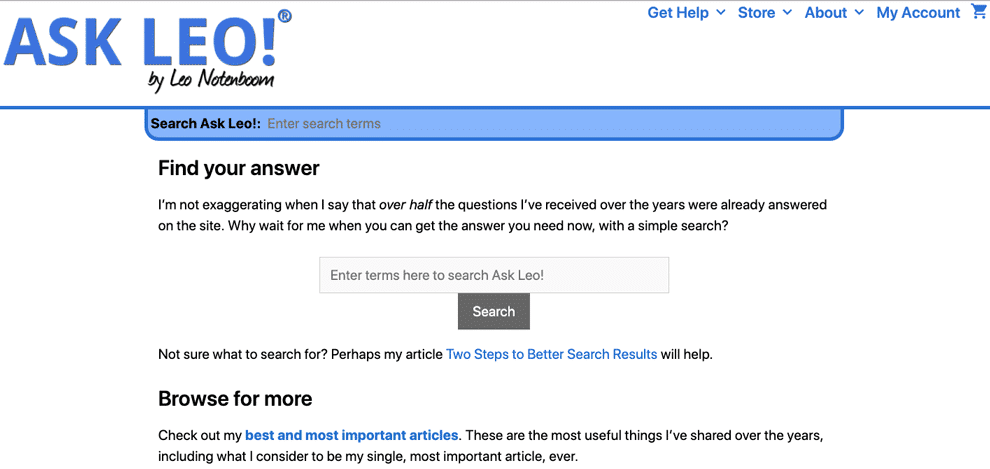 Theme: GeneratePress Premium
Plugins: WP Rocket
Traffic Estimate: 1.7 million monthly pageviews
Speed: 1.8 seconds to load 487KB
AskLeo.com is a hugely popular tech question website from programmer Leo Notenboom, achieving around 1.7 million monthly pageviews. Leo started AskLeo in 2003 after a long career working at Microsoft.
AskLeo uses GeneratePress Premium to achieve a content-first design. There are minimal images and a simple blue and white color scheme. Leo monetizes the site with display adverts and affiliate links, but the emphasis is on the content: answering tech questions in plain English.

AskLeo loads fast, as I would expect from a site using the WP Rocket speed plugin, but some additional caching would optimize things further.
11. Woorkup.com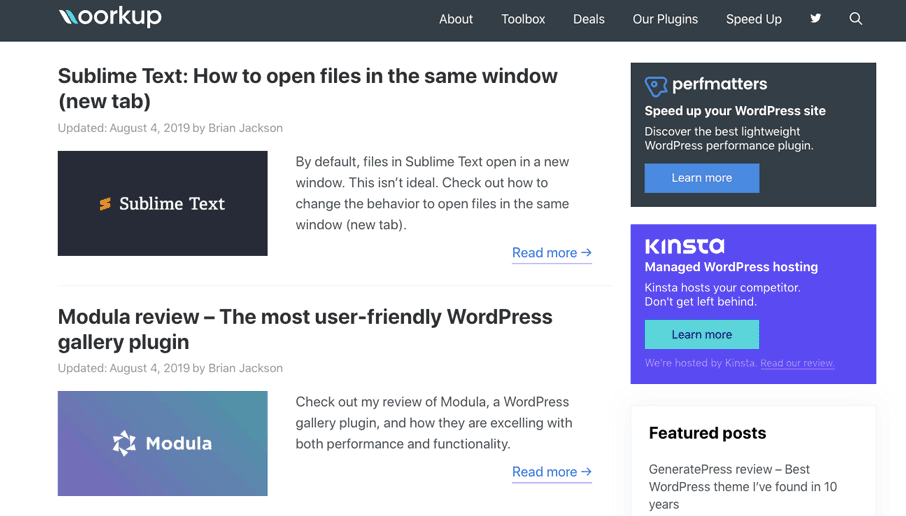 Theme: GeneratePress Premium
Plugins: Perfmatters
Traffic Estimate: 180,000 monthly pageviews
Speed: 1.1 seconds to load 210KB
Woorkup.com is a WordPress and marketing blog, run by developer Brian Jackson (who happens to be the creator of the Perfmatters speed plugin). I've covered Woorkup on the earlier rundown of GeneratePress examples, but it's worth another mention here because I recently spotted that it's design – which I love – is almost identical to the Marketer demo in the Site Library.
Woorkup uses a simple, bold design with an eye-catching right sidebar that houses some nice affiliate adverts. It's easy to read and lightning fast. If I was going to start a site from scratch today, I'd use this exact layout and style.
12. Morikami.org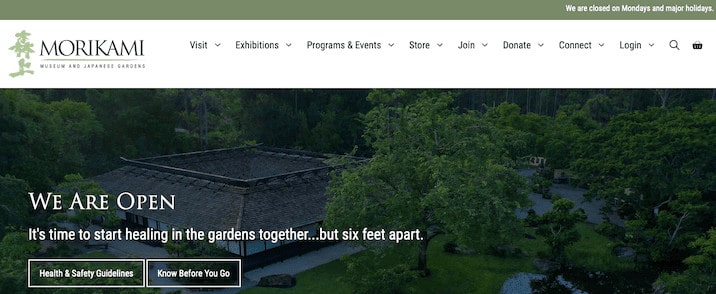 Theme: GeneratePress Premium
Plugins: Uber Menu
Traffic Estimate: 26,000 monthly pageviews
Speed: 3 seconds to load 1.6MB
Morikami.org is the website for a Japanese museum and gardens in Florida. The site is nicely laid out, making it easy for potential visitors to get the information they need. Morikami uses large images to showcase the venue, and a very well-organized footer (GeneratePress Premium has 5 footer widget areas to customize).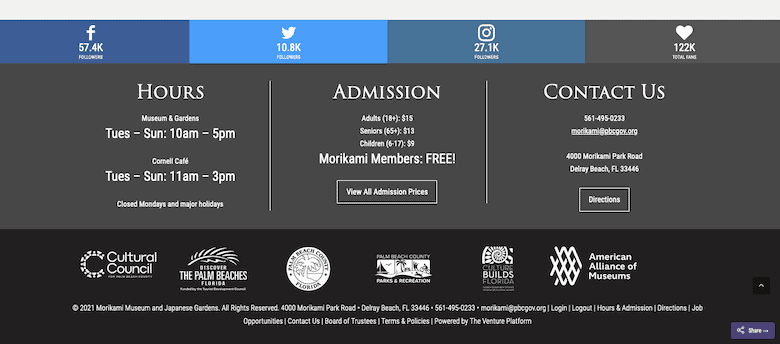 Morikami loads fast, despite using at least 20 different WordPress plugins! The Mellow demo from the Site Library is likely the best starting point if you wanted to design something similar to Morikami in GeneratePress.
13. AirDrops.io
Theme: GeneratePress Premium
Plugins: TablePress
Traffic Estimate: 700,000 monthly pageviews
Speed: 3 seconds to load 1.6MB
AirDrops.io is a cryptocurrecy airdrop aggregator site (airdrops are free cryptocurrency giveaways). Built using GeneratePress Premium, AirDrops is simple and clean in its design. I like the professional footer, which manages to contains a menu, donation info, newsletter signup, about us info and social links in a small space.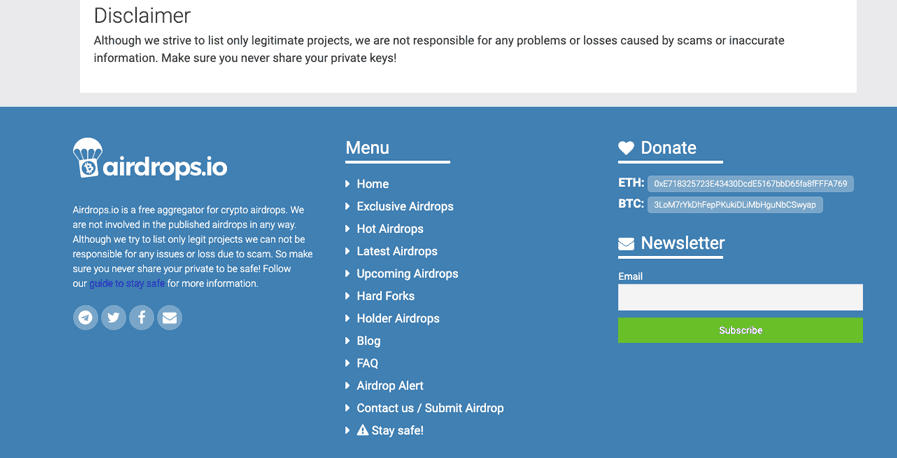 AirDrops is relatively fast-loading, but could benefit from using some caching to improve its speed score. The site is well-optimized for SEO and gets a lot of search engine traffic, despite only being around since 2018.
How to switch to the GeneratePress theme
If you're ready to make the switch to GeneratePress, you might find my guide on how to change your WordPress theme to GeneratePress useful.
What is GeneratePress Premium?
GeneratePress Premium is a premium WordPress theme, costing $59. There's also a lifetime license available for $249, which I prefer because there's no need to renew for updates in the future.
Technically, GeneratePress Premium is actually a WordPress plugin that unlocks additional premium functionality in the free version of the GeneratePress theme.
The premium version comes with a lot of modules and customization options, including:
Premium Site Library
Custom colors and typography
Dynamic theme elements
Woocommerce compatability
Advanced menus and navigation
Blog layout customization
Sections page builder
Custom footer
If you want to know more about GeneratePress Premium, you'll find these links helpful:
Is GeneratePress Premium worth it?
As you can see from the diversity of the examples I've shared above, GeneratePress Premium is an extremely versatile and lightweight WordPress theme. You can use it to build any type of site, and the Site Library will give you a head-start if you need a push in the right direction.
I personally use GeneratePress Premium on this site, and recommend it to clients, because I've found it to be:
fast, good for SEO, and very easy to customize.
As an affiliate, I make a small commission if you buy GeneratePress Premium using my link, at no extra cost to you. Thanks for the support!