After a successful first launch in October 2019, SEO Sprint is now back for 2020!
If you have a website and want to learn about SEO to rank high in search engines and bring free traffic to your site, you've probably spent hours Googling "best SEO course", only to find a bunch of questionable cheap courses on Udemy and Lynda.com.
It's tough to find a good SEO course, because there are so many people out there calling themselves "experts" in SEO when they only know the basics. Most of the top SEOs I know are too busy with clients to make and promote a course! And the industry moves fast, with Google updating its algorithms all the time.
But, thankfully, there are a handful of expert-led SEO courses out there, taught by skilled SEOs with proven experience.
In this post, I'll run down what you can expect from the latest addition to the SEO course world – SEO Sprint from Thrive Themes. I'll review the course, break it down and help you decide if it's right for you. I'll also run down a couple of the best SEO courses out there that you might find more suitable.
SEO Sprint Course Launch Dates & Prices
SEO Sprint launches on Monday August 24th 2020 (7am PST, 10am EST, 2pm UTC, 3pm BST)
Standard pricing is $497, but everyone who signs up during this launch gets $100 off and pays $397.
Course registration closes on Wednesday September 2nd 2020 (23:59 PST), but if you get the course before then you'll have access forever
Thrive Themes Members (join from $19/month) get heavily discounted course access ($197) plus all Thrive Themes WordPress themes and plugins, including Thrive Theme Builder and Thrive Leads.
What is SEO Sprint?
SEO Sprint is a new SEO course from the team behind Thrive Themes. As they describe it:
SEO Sprint is an accelerated 10-day online course designed to help busy entrepreneurs grow their organic search traffic by winning highly specific and value-driven keywords repeatedly and efficiently.
In short, SEO Sprint is an SEO course aimed at entrepreneurs that teaches the 80/20 framework so you can create high quality content with topical relevancy – just what Google is looking for these days.
Who is teaching the SEO Sprint course?
SEO Sprint is part of Thrive Themes, a WordPress theme and plugin company created by Shane Melaugh. You've probably heard of Thrive thanks to their popular WordPress visual editor plugin, Thrive Architect (you can read my review here).
In case you were wondering, Thrive Themes is a part of Whitesquare GmbH, a company registered in Switzerland, Europe. And yes, Shane has an awesome unique accent due to being Irish and Swiss!
In terms of credentials, Shane Melaugh has several SEO and entrepreneurial successes over the years, but the main ones are:
Launched WordPress theme and plugin company Thrive Themes, which consistently gets over 160,000 organic pageviews from search engines each month (as of July 2020)
Launched and marketed SECockpit.com, a keyword and search engine analysis tool (note: he's no longer involved in the project)
What's more, Shane created the SEO Sprint course alongside SEO expert Viola Eva, so you can be sure that there's plenty of proven experience behind what's being taught.
Viola Eva runs boutique SEO agency Flow SEO, speaks at SEO conferences worldwide and has published work on Search Engine Journal. Her SEO specialties include on-page optimization, keyword research and content marketing – just the stuff solopreneurs who don't have access to big budgets need to know.
If you want to hear just how good Viola is at search engine optimization, I recommend you watch her 20-minute talk on SEO for 2020.
Why you should learn SEO
There are basically four main ways to get people to your website: you can pay for adverts (think Facebook or Google ads) and get clicks to your site, you can advertise your domain name (like on a billboard) and get people to type it in directly, you can network on social platforms (like Pinterest or Twitter) and promote your content, or you can optimize for search engines.
Search engine optimization is the most effective form of traffic building, because it costs very little and can continue to pay of for many months and years down the line. Yes, it takes time to get started, but the pay-off in the long-run is huge.
Think about this: when you stop paying for adwords, your traffic stops, when you stop promoting your content on social networks, your traffic slows, but when your content is optimized for search engines, you'll get consistent traffic over and over again.
What you'll learn from SEO Sprint
The key thing about SEO Sprint is that it is designed for solopreneurs (like me!), people who have their own website, who are running a small business without a bunch of employees to help write content or cash to spend on big backlink campaigns.
For us small website owners, we need a type of SEO that can bring us qualified traffic without a ton of backlinks. SEO Sprint shows you how to find the right keywords to target to get just that.
SEO Sprint is broken down into 5 modules:
Module 1: Decoding Google
Module 2: Value-Driven Keyword Research
Module 3: Rock Solid Site Structure
Module 4: SEO Content Writing Formula
Module 5: Building Authority
plus the following bonus modules:
Technical Checklist to Track Your Results
SEO Tools Tutorials
Non-English Website SEO Strategy
SEO Sprint is taught through a series of videos and, while you'll get lifetime access to all the course content, it is set up as a 10-day sprint (hence the name, SEO Sprint!), which means that you can power through and get yourself set up for SEO success in a relatively short space of time. I think it's good to do an intensive period of training like this, because it stops you making excuses ("I haven't got time to learn SEO!") to yourself and makes you commit to taking action now.
There's also a no-questions-asked 30 day money-back guarantee, which is always a good sign, and all course members can comment and chat with instructors Shane and Viola and other members – perfect for getting your SEO questions answered by experts.
Here are some preview videos so you can get an idea of how the course is taught:
How does SEO Sprint compare to other SEO courses?
Like I mentioned before, the internet is littered with SEO gurus and courses, but there are only a handful of good SEO courses that I've come across (I'm not easy to please!). I've covered some of the main rivals below, but here's a handy comparison chart so you can see the differences between the top courses.
Note: I'm not including Backlinko's SEO course (although I do think it's a solid course) because it's not currently open for registrations.
| | Price ($US) | Course duration | Tools used | Teaching method |
| --- | --- | --- | --- | --- |
| SEO Sprint | 197 (for Thrive Members) | Lifetime access | multiple (using free trial offers) | 10-day sprint |
| SEO for Bloggers | 197 | Lifetime access | ahrefs | Self-paced videos |
| Blogging for Business | 799 | Lifetime access | ahrefs | Self-paced videos |
| SEO Essentials Certificate | 599 | Lifetime access | Moz Pro | Instructor-led |
Alternative SEO Courses
SEO Sprint is only available for a short time (August – September 2020), so if you've missed out or are looking for a self-paced SEO course, here are a couple of recommendations.
SEO for Bloggers from Matt Giovanisci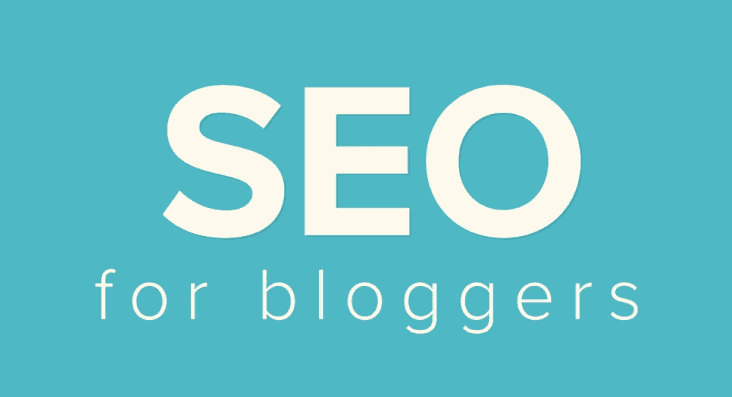 One SEO course I can happily recommend is SEO for Bloggers, taught by Matt Giovanisci, who runs successful affiliate marketing site SwimUniversity.com. At $197, it's not cheap, but you get a lot for your money (over 5 hours of video tutorials). Matt uses ahrefs as his go-to SEO tool, so you'll need a subscription to play along at home (from $99/month), but new subscribers can get the $7 7-day trial to test it out.
Blogging for Business from ahrefs
Another SEO course that I had the pleasure of taking is Blogging for Business, taught by Tim Soulo from ahrefs. If you don't already know ahrefs, it's generlly considered the best SEO research tool you can get (I believe so, anyway!), and you'll see it used in many other SEO courses.
In a series of video tutorials, Tim takes you through how to use ahrefs' SEO tools to choose keywords and create content that attracts visitors and links, while keeping a close eye on the business value of said traffic. No vanity metrics here!
At $799, the ahrefs course is priced too high for most beginners, but I would recommend it to small businesses who can afford to spend this amount on training. Blogging for Business is self-paced so you can complete it in your own time, at your own speed (total time is under 5 hours). You can also grab a 7-day $7 trial of ahrefs' toolset to follow along while you learn.
Note: As of March 2020, ahrefs made Blogging for Business available for free. It's not clear how long this will last, so I highly recommend you check it out while you can.
SEO Essentials Certificate from Moz

If you've ever Googled anything SEO-related, chances are you've come across a post on Moz. Known for their super helpful Whiteboard Friday video series, and creators of the Beginner's Guide to SEO (a good place to start if you can't afford an SEO course yet). Moz recently launched an academy and offer an SEO Essentials Certificate course that's aimed at beginners.
While I haven't taken the course myself, I've learned a lot over the years from the content Moz puts on its blog and videos, so I wouldn't hestitate to recommend their courses to anyone looking to learn more about SEO.
One thing to note, however, is that Moz uses its own premium tool (Moz Pro) during their courses. I personally have a preference for ahrefs, having used both, but Moz do offer a 30-day free trial which will help you learn alongside their course.
What is the best SEO course?
Of the top SEO courses I've covered in this post, you really can't go wrong with any of them. They are all created by experienced professionals who have built large websites by putting SEO into practice. The best course for you will ultimately come down to which teaching style you prefer. Watch a teaser or sample video from each course and make your decision. Don't worry that you're missing out on some 'secret sauce' – ultimately, you'll be successful if you learn the basics from an experienced SEO and spend the rest of your time putting it into practice. Dive in!