WordPress is the biggest content management system (CMS) on the internet. As of early 2021, WordPress is used on over 28 million live sites (source).
But WordPress is not just for indie bloggers like me: some of the best examples of WordPress are found on huge, famous websites you'll definitely have heard of.
The official WordPress website has a great showcase of websites for you to look at, including some famous names, like:
Time.com
Vogue.com
NetworkRail.co.uk
RollingStone.com
WhiteHouse.gov
Unicef.org.uk
Canada.com
SonyMusic.com
Alanis.com
WNBA.com
Glamour.it
Sweden.se
From charities and government organizations to e-commerce stores and magazines, WordPress is used across a diverse range of websites.
We've researched some big-name websites that you may not realize use WordPress in 2021. Instead of just listing the sites, we've provided an estimate of monthly traffic (every site has at least 1 million pageviews) and some related theme and plugin suggestions to help you create a similar site for yourself.
Why bother looking at popular WordPress websites?
Aside from being a bit of fun, if you're looking to start a website using WordPress, or change an existing WordPress theme, it's helpful to look at successful websites out there are see how they're using the CMS for their business.
Big-name websites get huge audiences and need to be secure – if WordPress works for them, chances are you can make it work for you, too.
In short, viewing a WordPress showcase can help you:
see how high-traffic WordPress websites perform
get design inspiration for your own WordPress theme
learn which WordPress plugins and features top companies trust
Enough chit chat, let's dive into the list.
8 Popular Websites using WordPress in 2021
1. CheatSheet.com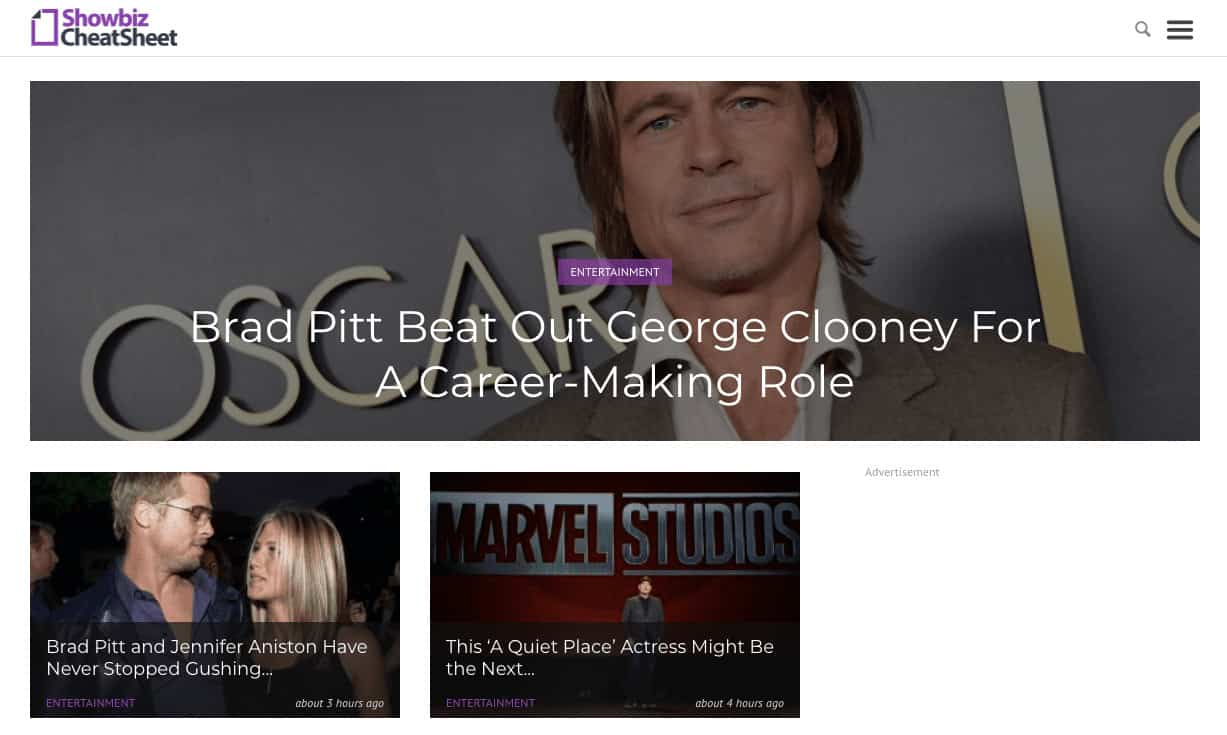 Domain: https://www.cheatsheet.com/
Website type: Magazine
Traffic: 141 million monthly pageviews
Theme: Customized version of Wall Street theme by Graph Paper Press
Plugins: Yoast SEO, W3 Total Cache
CheatSheet.com is the domain used by Showbiz CheatSheet, a popular gossip magazine that's built on WordPress.
The majority of CheatSheet.com's traffic comes from US organic search channels (aka Google), so WordPress (and the Yoast SEO plugin) are proving their SEO-value here.
CheatSheet.com gets huge amount of traffic and makes itself mobile-friendly with simple, responsive design (note the hamburger menu is even used on desktop). That said, CheatSheet.com has some speed optimization to do, as a sample article I tested scored poorly on Google's PageSpeed Insights speed test.
2. State.gov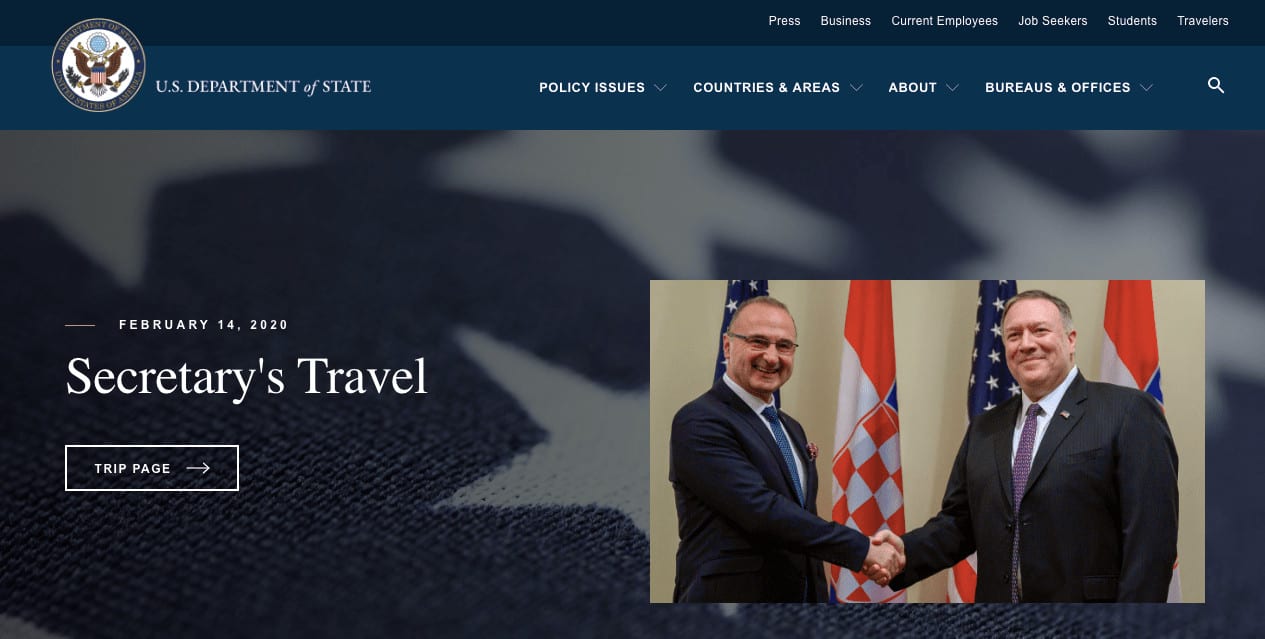 Domain: https://www.state.gov/
Website type: Government
Traffic: 24 million monthly pageviews
Theme: Custom WordPress theme (designed and developed by Huge, Inc)
Plugins: Yoast SEO, Gravity Forms, Related Posts by Taxonomy, Simple Sitemap Pro
As the official website of the U.S. Department of State, State.gov needs to secure and professional.
While State.gov uses a completely custom theme, it also makes use of a number of off-the-rack WordPress plugins (listed above), including Yoast SEO and Gravity Forms.
3. Bitly.com
Domain: https://bitly.com/
Website type: SaaS (software-as-a-service)
Traffic:  33 million monthly pageviews
Theme: JointsWP
Plugins: Menu Image
Bitly is a link shortening service – you'll probably have seen bit.ly/prettyname links on Twitter or YouTube or elsewhere. You can use the service for free, or pay for custom branded links.
As a WordPress website, Bitly.com is built using JointsWP, a blank WordPress theme powered by Foundation, responsive front-end framework. In simple terms, you can download JointsWP (Bitly.com uses the CSS version), and edit the code yourself.
4. CSS-Tricks.com
Domain: https://css-tricks.com/
Website type: Magazine/Content
Traffic:  7.4 million monthly pageviews
Theme: Custom (designed by Chris Coyier)
Plugins: WP Polls
CSS-Tricks is a WordPress blog that provides tutorial content on CSS, HTML and PHP. CSS-Tricks reaches a respectable 7.4 million pageviews each month.
It goes without saying that CSS-Tricks uses a custom WordPress theme design, implemented by site founder Chris Covier. If you want to design a custom WordPress theme as good as the one they use, you'd better start reading CSS-Tricks!
5. Evernote.com
Domain: https://evernote.com/
Website type: SaaS
Traffic:  37.5 million monthly pageviews
Theme: Custom on main site, Mokka theme on blog
Plugins: Yoast SEO, Contact Form 7, WPML, AddToAny Share Buttons
Evernote is a popular note-taking app that uses a custom WordPress theme on the main site, but the Mokka theme on its blog (evernote.com/blog).
The Evernote blog also uses several popular WordPress plugins, including Yoast SEO and Contact Form 7.
Sidenote: Despite it's popularity, I don't recommend using Yoast SEO – here's why you should switch from Yoast to SEOPress.
6. ExpertPhotography.com
Domain: https://expertphotography.com/
Website type: Magazine/Content, E-Learning
Traffic:  1.2 million monthly pageviews
Theme: Expert
Plugins: WooCommerce, LearnDash, AffiliateWP, Easy Table of Contents
7. BookRiot.com
Domain: https://bookriot.com/
Website type: Magazine
Traffic:  3.5 million monthly pageviews
Theme: Custom (formerly Nectar)
Plugins: Yoast SEO, Gravity Forms, Monster Insights Premium
BookRiot is a book review and recommendation website, that makes its money through advertising and affiliate links to books and related products. With over 3.5 million monthly pageviews, BookRiot is a major player in book-related content.
Design-wise, BookRiot recently went through a WordPress theme overhaul and now has a custom theme design. Up to February 2020, BookRiot did just fine with an off-the-rack WordPress theme –  Nectar, available from Mojo Marketplace. It just goes to show, you can grow your website audienc8. e to millions of visitors with a $59 theme. Then you might have the budget for a fancy custom one!
8. InstantPot.com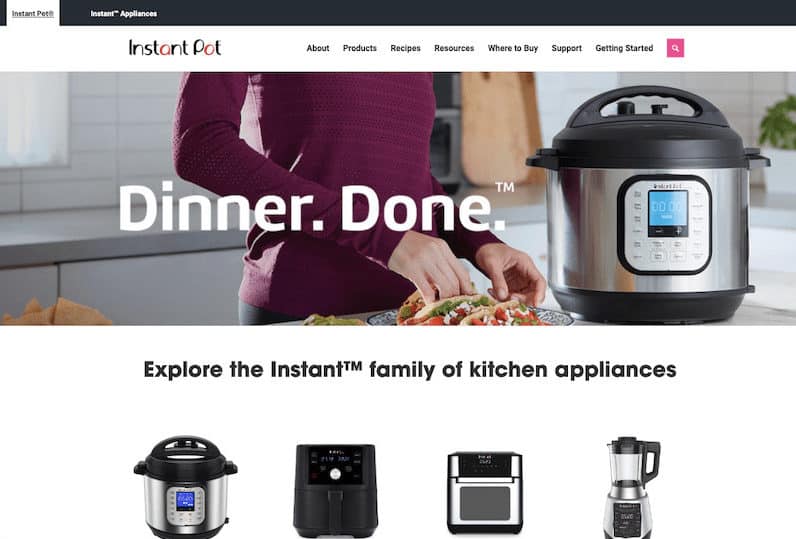 Domain: https://instantpot.com/
Website type: Brand, Product Showcase
Traffic:  3.77 million monthly pageviews
Theme: Enfold
Plugins: WP Bakery Page Builder (read my review of the 5 best WordPress page builder plugins), Testimonials Widget, W3 Total Cache
InstantPot is popular kitchen appliance brand, known for its signature all-in-one electric multi-cooker. Despite not selling appliances directly from its website, InstantPot.com gets a lot of traffic, with most coming from US organic searches.
Despite being a huge brand, the Instant Pot website uses a standard WordPress theme – Enfold. Enfold is a popular theme, selling on Themeforest over 200,000 times. This surprises me, because in a recent test I ran in search of the fastest WordPress themes, Enfold was the second worst.
InstantPot's successful website traffic numbers prove that you can still succeed with a slow WordPress theme, although they may have been helped by their viral success and a healthy advertising budget.
Is WordPress good for big websites?
The short answer is, yes, WordPress is good for big websites. There are hundreds of examples of popular, household-name brands using WordPress. We're talking massive websites getting millions of pageviews each month and earning millions of dollars.
If it's good enough for government institutions, global charities, major magazines, large ecommerce businesses and mega brands, then WordPress will work well as a CMS for any large website.
But don't forget, the beauty of WordPress is that it's accessible to even the smallest of websites. For a couple of dollars in hosting costs, you can start your own blog or website business and start getting traffic and income.
And, who knows, you just might grow into a famous name one day, yourself.