Thrive Architect is a popular premium WordPress page builder plugin from Thrive Themes. I've collected a range of examples of content created using Thrive Architect, so you can see what the plugin is capable of.
Thrive Architect can be used to create many types of WordPress content, from landing pages to homepages and blog posts to lead magnets, so this list of examples was designed to cover a wide range of use-cases for you.
Let's get to it!
What is Thrive Architect?
Thrive Architect is a WordPress visual page builder plugin, designed by Shane Melaugh and the team over at Thrive Themes.
Thrive Architect was originally launched back in 2015, under the name Thrive Content Builder, and is also sometimes known as Thrive Visual Editor and Thrive Landing Pages. Over the years, Thrive Architect has become a robust plugin with an enthusiastic community of fans, with many updates and new features added.
In short, Thrive Architect allows anyone without coding knowledge to design attractive and conversion-focused landing pages, blog posts and site content on WordPress.
What theme can I use with Thrive Architect?
You can use Thrive Architect with any WordPress theme because it works as a stand-alone plugin.
Some user choose to use a theme developed by Thrive Themes themselves (all themes and plugins are included if you become a Thrive Themes member, while others use other popular themes like OceanWP, Astra and GeneratePress.
6 Real Thrive Architect Examples
The best way to see if Thrive Architect is for you is to look at it in action. Use our showcase list of site pages to see real examples of  Thrive Architect in the wild.
Where possible, I've also listed other useful information about each site, such as the hosting provider, traffic estimate and theme used.
1. IncomeMesh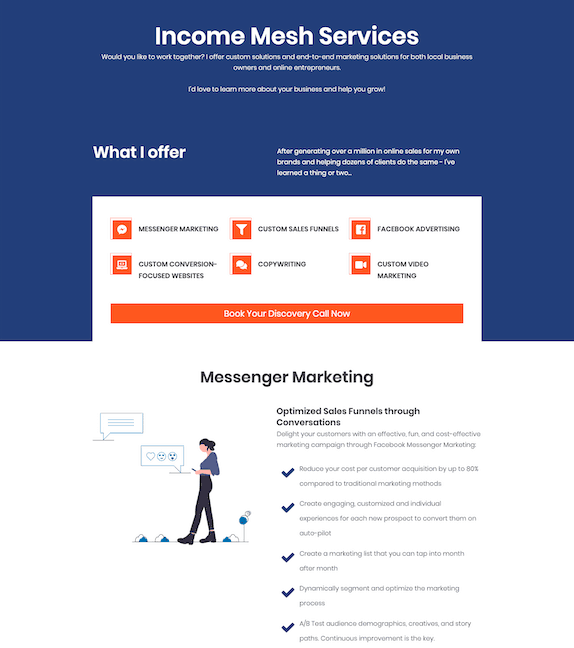 IncomeMesh.com is a data-driven marketing blog, run by John Whitford. The site is nicely designed in general, using the Astra theme.
John puts Thrive Architect to excellent use on IncomeMesh's services landing page – see it for yourself here. Using a simple 2-color palette, John breaks down the benefits of his services using visual cues, including checklists, an about-me box and testimonials. The call-to-action buttons stand out in orange and so a good job of attracting attention.
Theme: Astra
Plugins: Thrive Architect, Thrive Headline Optimizer, MemberPress, Sassy Social Share
Traffic Estimate: 9,000 monthly pageviews
Hosting: routed through Cloudflare
2. FocusOnForce.com
FocusOnForce.com is a SalesForce study guide site that gets a ton of traffic, almost 200,000 monthly pageviews.
FocusOnForce puts Thrive Architect to work on its study guide landing pages – like this example here. The pages makes use of the many elements available in TA, including text, buttons, video, columns, background sections and content boxes.
I particularly like how FocusOnForce uses Thrive's toggle content element to create a neat FAQ section toward the bottom of the page.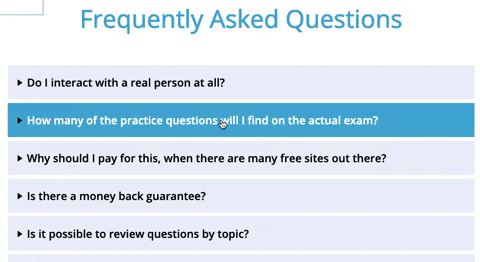 Theme: Boss
Plugins: Thrive Architect, Contact Form 7, LearnDash, Thrive Ovation
Traffic Estimate: 200,000 monthly pageviews
Hosting: SiteGround Cloud Hosting
3. UltimateTeamwear.co.uk
UltimateTeamwear.co.uk is a custom teamwear company based in the UK. The homepage is designed using Thrive Architect, and the latest posts from the blog are dynamically displayed using Thrive's post list element.
UltimateTeamwear is a very small site, but it's a good example of how Thrive Architect can be used to design homepages as well and landing pages.
Theme: GeneratePress Premium
Plugins: Thrive Architect
Traffic Estimate: low
Hosting:  UK Fast
4. BudgetBytes.com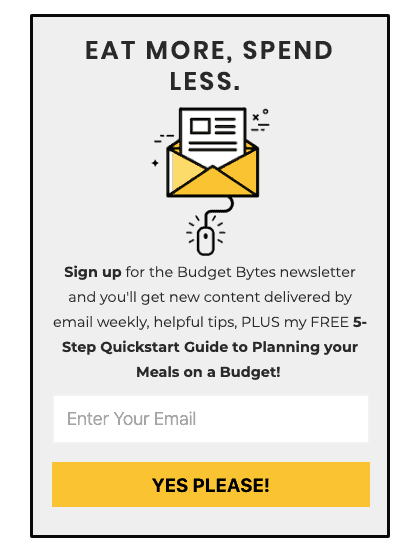 BudgetBytes.com is a popular recipe and meal planning blog, with a massive 3 million monthly pageviews. Much of the site design is custom, but BudgetBytes does use Thrive Architect to design its newsletter sign up box, which is powered by another popular Thrive product, the email list-builder Thrive Leads.
Theme: Custom
Plugins: Thrive Architect, Thrive Leads, WP Rocket, WP Recipe Maker
Traffic Estimate: 3 million monthly pageviews
Hosting: routed through Cloudflare
5. BearCountryBees.com
BearCountryBees.com is a beekeeping resource offering products and courses on the topic. BearCountryBees uses a lot of Thrive plugins alongside Thrive Architect and the Pressive theme.
In terms of design, pretty much everything on BearCountryBees is designed with Thrive Architect. I particularly like the Adopt-a-Hive landing page, which features many elements like the a pricing table, testimonials, post list and background sections.
Theme: Pressive (now only available with Thrive Themes membership)
Plugins: Thrive Architect, Thrive Leads, Thrive Apprentice, Thrive Headline Optimizer
Traffic Estimate: 5,000 monthly pageviews
Hosting: WPX Hosting
6. InternetFolks.com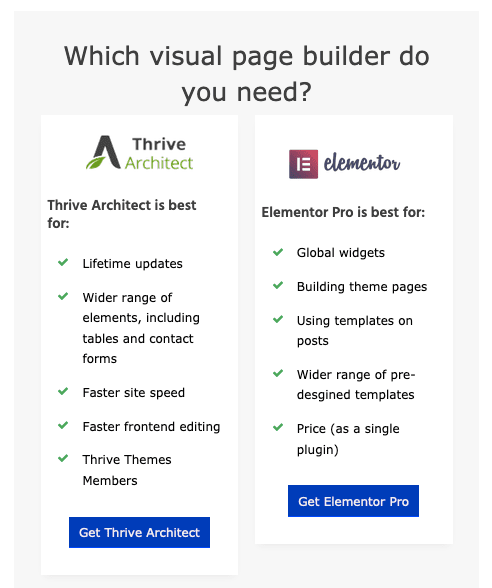 InternetFolks.com is an incredible WordPress, SEO and marketing resource and you're already reading it! I've been using Thrive Architect since 2015, but you can see it in action on a recently written post on Thrive Architect vs Elementor Pro.
Theme: GeneratePress Premium
Plugins: Thrive Architect
Traffic Estimate: billions (!)
Hosting: Cloudways
If you're looking for more examples of Thrive in action, take a look at these Thrive Themes examples, and these Thrive Architect examples collected by the Thrive team themselves.